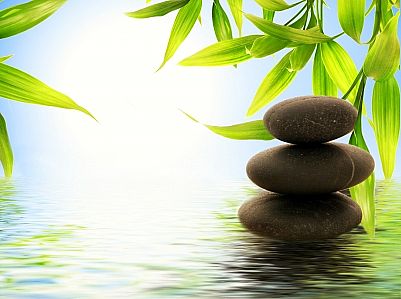 A kitchen is the heart of the home. It is the place where you nourish your family and enjoy each other's company over a meal. Your Toronto area home should be a place of peace and joy.
The kitchen represents the feng shui symbol of prosperity.
Ensure that your kitchen has good feng shui by following the following tips:
The kitchen should not be located near the front door or too close to the back door, where chi can escape.
A toilet should not be located adjacent to the kitchen or directly above the kitchen.
 Keep your counters clutter free. Too many appliances or items on counters can block the flow of chi. Cabinets should also be organized.
 Your oven is a source of energy. It should not face the front door. Because fire and water elements should not be located side by side or opposite each other, take care when designing the layout of a kitchen and placement of the stove and sink or dishwasher. An exhaust hood over the stove is recommended to remove heat.
 A kitchen should not be located next to a bedroom or open directly into the living room.
 Good lighting is essential for a generous and positive energy.
 Choose colours that enhance the chi and promote a feeling of comfort. Yellow is the best choice, but shades of orange, green and brown also enhance digestion and promote a positive energy. Your kitchen should be bright and welcoming.
 Bowls of fruit, living plants or flower arrangements placed on a table or windowsill promote positive energy and are visually appealing. Fresh herbs also provide positive energy.
 Keep knives or the knife blades hidden from view, either in a drawer or a knife block.
 Put all pots and pans away when not in use, they can block prosperity chi if left on a burner.
 Keep your kitchen clean and empty the garbage and recycling on a regular basis.
 Get rid of any chipped or cracked dishes.
 Keep healthy food in your refrigerator and cupboards. Throw away any expired or ruined food.
If you have any questions in regards to first time home buyer's tax credit in Toronto area, please fill out the form bellow – I respond to ALL inquiries!